Holly's Site

Connie's Wedding

skybuilders.com

---
To see the reviews of any movie enter the title here and click Find Reviews.

Movie Review Query Engine

---
Monday Movie Madness
Join us on Monday's for a classic movie followed by refreshments and discussion led by David Bishop, Shakespeare scholar and film buff.
On Monday Nov. 11th at 7:30 we will see My Man Godfrey, (1936) Screwball comedy.



Help us choose which films to see in the future.We will consider films from these lists as well as other suggestions.
Movies we've watched on previous Mondays
Best Movies Lists:
The A List National Society of Film Critics (Jay Carr and others),
The British Film Institute, and
---
The Saturday Night Movies
Saturday Nov. 16th at 8 we will see
Un Air de Famille, Family Resemblances (1996)



,
Strictly Ballroom (1992)



, or
Panic (2000)



.
Coming soon:
The Golden Bowl (2000)



,
The Man Who Wasn't There (2001), D. Coen brothers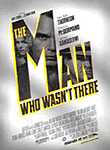 ,
Closely Watched Trains (1966), D. Jiri Menzel, Czech comedy



,
No Man's Land (2001)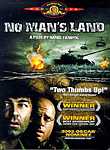 ,


A.I. (2001), d. Spielberg, about a robot named David,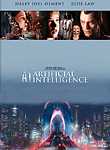 .
Check here weekly for the Doyle Saturday night movie.
Movies we've watched on previous Saturdays.

---
The Friday Night Opera
On Friday Nov.15th at 7:30 we will watch and listen to Puccini's (1900) opera Tosca (1985), Condr. Sinopoli, Prod. Zeffirelli, Hildegard Behrens, soprano, Plácido Domingo, tenor.


Operas we've watched on previous Fridays.
Visit skyBuilders and learn about Bob and Derek's skyBuilders.com enterprise. Also visit GreaterPalestine.org.
Try my PageTwo.
Extra: Sausage Stuffing Recipe, Ice Milk Recipe , Carter & Bob: Firemen, Carter & Bob: Blow, Tyger