Holly's Site

Connie's Wedding

skybuilders.com

---
To see the reviews of any movie enter the title here and click Find Reviews.

Movie Review Query Engine

---
Monday Movie Madness
Join us on Monday's for a classic movie followed by refreshments and discussion led by David Bishop, Shakespeare scholar and film buff.
On Monday Sept. 23rd at 7:30 we will see
Children of Heaven (1997), Iranian dir. Majidi



.



Help us choose which films to see in the future.We will consider films from these lists as well as other suggestions.
Movies we've watched on previous Mondays
Best Movies Lists:
The A List National Society of Film Critics (Jay Carr and others),
The British Film Institute, and
The Saturday Night Movies

Saturday Sept. 21st at 8 we will see
Pixote: A Lei do Mais (1981), Brazilian



,
In the Bedroom (2001),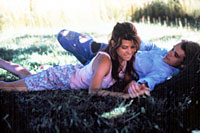 , or
Mahler (1974), dir. Ken Russell



.
Coming soon

The Golden Bowl (2000)



,
American Beauty (1999),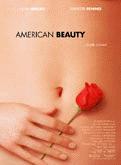 ,
No Man's Land (2001)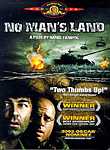 , or

Panic (2000)



.
Check here weekly for the Doyle Saturday night movie.
Movies we've watched on previous Saturdays.

The Friday Night Opera
On Friday Sept. 20th at 7:30 we will watch and listen to Le Nozze di Figaro Mozart (1787), condr. Olmi (1974), Acts 1& 2 (Acts 3 & 4 the next Friday).
Operas we've watched on previous Fridays.
Visit skyBuilders and learn about Bob and Derek's skyBuilders.com enterprise. Also visit GreaterPalestine.org.
Try my PageTwo.
Extra: Sausage Stuffing Recipe, Ice Milk Recipe , Carter & Bob: Firemen, Carter & Bob: Blow, Tyger