Holly's Site

Connie's Wedding

skybuilders.com

---
To see the reviews of any movie enter the title here and click Find Reviews.

Movie Review Query Engine

---
Monday Movie Madness
Join us on Monday's for a classic movie followed by refreshments and discussion led by David Bishop, Shakespeare scholar and film buff.
On Monday July 22th at 7:30 we will see
Shakespeare in Love (1999)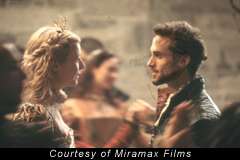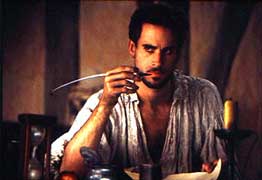 .
Help us choose which films to see in the future.We will consider films from these lists as well as other suggestions.
Best Movies Lists:
The A List National Society of Film Critics (Jay Carr and others),
Movies we've watched on previous Mondays.


The Saturday Night Movies
Saturday July 20th at 8 we will see

Mulholland Drive (2001),



,

Matewan (1987), dir. John Sayles



, or

A Beautiful Mind (2001),



.

Coming soon

The Golden Bowl (2000)



,
Mahler (1974), dir. Ken Russell



,
Moby Dick (1956) FilmPics/MobyDick.jpg" BORDER=0 height=140 width=98>,
Panic (2000) FilmPics/Panic.jpg" BORDER=0 height=140 width=99>,

Waiting for Guffman (1996)



.

Check here weekly for the Doyle Saturday night movie.
Movies we've watched on previous Saturdays.
Visit skyBuilders and learn about Bob and Derek's skyBuilders.com enterprise. Also visit a new site we're hosting: GreaterPalestine.org.
Try my PageTwo.
Extra: Sausage Stuffing Recipe, Ice Milk Recipe , Carter & Bob: Firemen, Carter & Bob: Blow, Tyger