Holly's Site




skybuilders.com
---
To see the reviews of any movie enter the title here and click Find Reviews.
Movie Review Query Engine

---
Monday Movie Madness
Join us on Monday's for a classic movie followed by refreshments and discussion led by David Bishop, Shakespeare scholar and film buff.
Monday Jan. 21st we saw Topkapi (1965),
Jan. 28th, His Girl Friday,
Feb. 4th, Groundhog Day, and
Feb. 11th, Le Million,
Feb. 17th, Everyone Says I Love You
Feb. 24th, Belle de Jour (1996), dir. Buñuel
On Moday Mar. 4th at 7:30 we will see Heartbreak Kid (1972), dir. Elaine May (1996), script by Neil Simon



.
The Saturday Night Movies
Saturday January 19th we watched Memento (2000),
Jan. 26th, Startup.com,
Feb. 2nd, Pollock,
Feb. 8th, Citizen Cohn (about Roy Cohn, the McCarthy aide), and
Feb. 9th, The Graduate (1968), for Roselyn's birthday,
Feb. 16th, Flirting with Disaster,
February 23rd, Quills.
Saturday March 2nd at 8 we will choose among
Ma Saison Preferee (1993) d. Andre Techine (Ebert's Review, LA Times's)



,
Almost Famous (2000)



,
or Croupier (1998)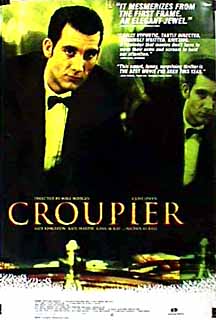 .

Coming soon
Butterfly (1999), Spanish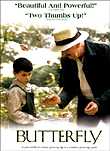 ,
Mississippi Burning (1988)



,
Say Anything (1989)



, or
Into the Arms of Strangers (2000)



.




Check here weekly for the Doyle Saturday night movie. Visit skyBuilders and learn about Bob and Derek's skyBuilders.com enterprise.


Try my PageTwo.
Suggestions and/or comments?

Extra: Sausage Stuffing Recipe, Ice Milk Recipe , Carter & Bob: Firemen, Carter & Bob: Blow, Tyger